Kidz Grub Corporate Sponsorship Information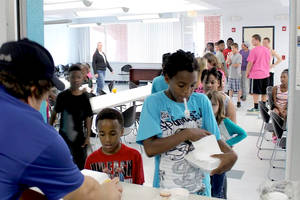 At Kidz Grub, our sole purpose is to provide children a well rounded dinner, educational assistance and support in becoming positive members of the community. Our 'At Risk' After School programs are designed to enrich the lives of these children while giving them the support system to be successful in whatever future they pursue.
Recognizing the needs that exist among our target population, Kidz Grub, Inc.'s staff has established a mentorship and food distribution program that focuses on individual empowerment. Throughout continuation of the proposed activities, our organization will continue to address the needs of our target communities, to brighten lives, and to assist each participant in achieving their personal goals. The organization's objectives are accomplished by implementation of stimulating activities and materials that are organized around a well-­developed prospectus.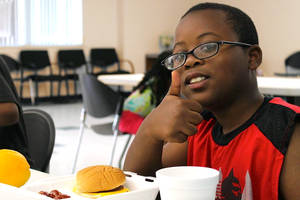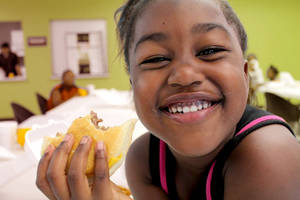 In these economic times, public and private agencies are facing tremendous budget shortfalls. Individuals are in need of our services now more than ever. We realize corporations are very carefully considering their annual giving; however, we are confident that spending these valuable and limited resources on our programs will be one of the best investments for a more solid and hopeful future for the children in our community. We keep our administrative costs low, offer high quality programming, and carefully measure outcomes.
Why Become a Corporate Partner?
Kidz Grub is not only a good community investment...it is also a good business investment!
Align yourself with a well-­respected, growing 501(c)(3) organization.
Create awareness of your corporate identity and portray a positive image to your stakeholders.
Provide a great opportunity for employee involvement.
Year-­round promotional opportunities.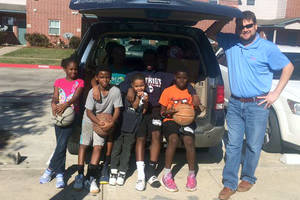 Key Benefits of Kidz Grub 'At Risk' After School Programs
Our daily after school programs and events ensure that the children are fed a healthy meal in a safe environment. Many of these kids would not otherwise have a meal.
Right now, more than 14 million children are unsupervised after the school day ends.
Our programs provide a safe place to gather, grow, eat and learn when done with the school day.
Homework and educational assistance.
Studies show that regular participation in high-­quality afterschool programs is linked to significant gains in standardized test scores.
Learn new study habits and problem solving skills.
Decreased behavioral problems
Improved social and communication skills
Improved relationships with others including peers, teachers and parents
Increased community involvement and broadened world view
Increased self-­confidence and self-­esteem
Healthy children growing to later promote healthy living to their own children and families
Better employment opportunities through behavioral matters addressed early on.
Reduction in crime and vandalism.
Communities and family may be strengthened and improve.
We'd Love to hear
from You!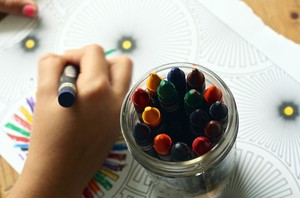 General Contact Information
Kidz Grub, Inc. (501 c3 NGO)
1827 Bingle Road
Houston, TX 77056
For email/electronic communications please use the appropriate form from above choices.
Corporate Sponsor Promotion & Visibility
| Name | Bronze | Silver | Gold | Platinum | Diamond |
| --- | --- | --- | --- | --- | --- |
| Your Company's Logo & Link on Organization's Website & Mention in Social Media | | | | | |
| Organization T-­Shirt | | | | | |
| Four Tickets To Annual Comedy Show | | | | | |
| Team Entry To The Annual Golf Tournament | | | | | |
| Logo on Advertising and Marketing for Organization's Events | | | | | |
| Custom Donor Recognition Plaque | | | | | |
| Sponsor's Recognition Dinner | | | | | |
Hunger is not a problem. It is an obscenity.
There's gonna be some stuff you gonna see that's gonna make it hard
I went to bed hungry many nights as a child…
It is unthinkable that any child should go hungry.
…the good news to a hungry person is bread.
There is no finer investment for any community than…
If another country were doing this to our children, we'd be at war.
I have the audacity to believe that
Recent research shows that many children who do not have enough to eat wind up with diminished capacity to understand and learn